We've been looking a little more closely at a recent find that we couldn't help but want to explore as a priority. The reason? Well, on this occasion it has a family relevance for one of out two subjects – which makes it just that little bit extra special. When you care for your family so much that you create pieces fo music for, or named after, them it feels as though the composer might just have put something that little more personal into the work. Was it based on a tune that they might have hummed or sang to that family member during their lifetimes?
The piece in question is a Mazurka named "Alice Bertha" created under the pen name Henri Laski by Thomas Bulch. Alice Bertha Bulch was of course the youngest daughter of Tom and Eliza Ann Bulch. She was born in Prahran, Melbourne, in 1893. This piece of music was published and announced to the press in 1904, so may have even been composed in 1903. Whatever the year it would have been when little Alice Bertha was about ten or eleven years old. Coincidentally, George Allan, the other of our two subjects, created a march in 1894 named "Bertha" so thought he may not have known it there is a timely link. It's very unusual for George to have used a person's name in his titling, let alone the middle name of someone born within the preceding year – but to suggest a link would be pure conjecture.
Alice wasn't the only one of Tom and Eliza's daughters to have been honoured with a piece of music in their name. Other daughters Myrtle May and Adeline Maud were both similarly honoured. On one occasion Myrtle and Adeline's maned were combined to create the piece "Myrine," for which Tom also used the same exotic pseudonym of Henri Laski. That piece was created in 1893, the year of Alice's birth. Alice would be honoured yet again when Tom created "Noralla" in 1914, when she would have been about twenty years old combining her husband Norman Brownbill Johnson's name with Alice's to again create a single word title. All of the pieces named after the family daughters were in waltz time.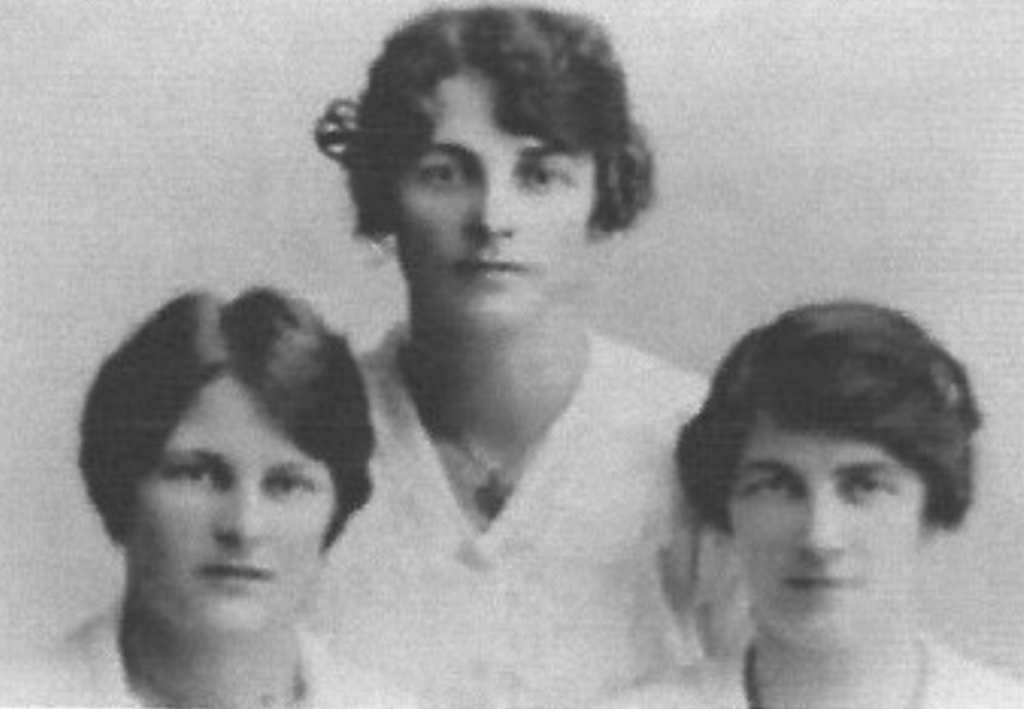 When exploring the lives of brass composers it's often tempting to concentrate on any impressive pieces of contest test music that were created or any impressive marches. It's often the case that the pieces of dance music contemporary to their time are more or less ignored – so it's nice to breathe a little life back into one from time to time. A mazurka is a Polish form of dance music formatted in triple time with strong emphasis on the second or third notes of every bar. A Mazur was an inhabitant of the Mazovian region of the country. It was a popular dance form across Europe, and further afield, in the mid to late 19th century so this one being published in 1904 places it a little out of its period of peak popularity.
Tom created two versions of the piece, one for piano and one for brass band, both of which were marketed by Suttons Music in the period during which he worked for them. The piano version features on its cover a portrait of an Edwardian lady which I initially wondered on it having been based on Alice Bertha herself, but this would be unlikely given her young age at the time so most likely a stock illustration chosen for the piece or commissioned from an artist working for the publisher. The Piano and brass versions may have been published concurrently as both advertise the availability of the other format with pricing.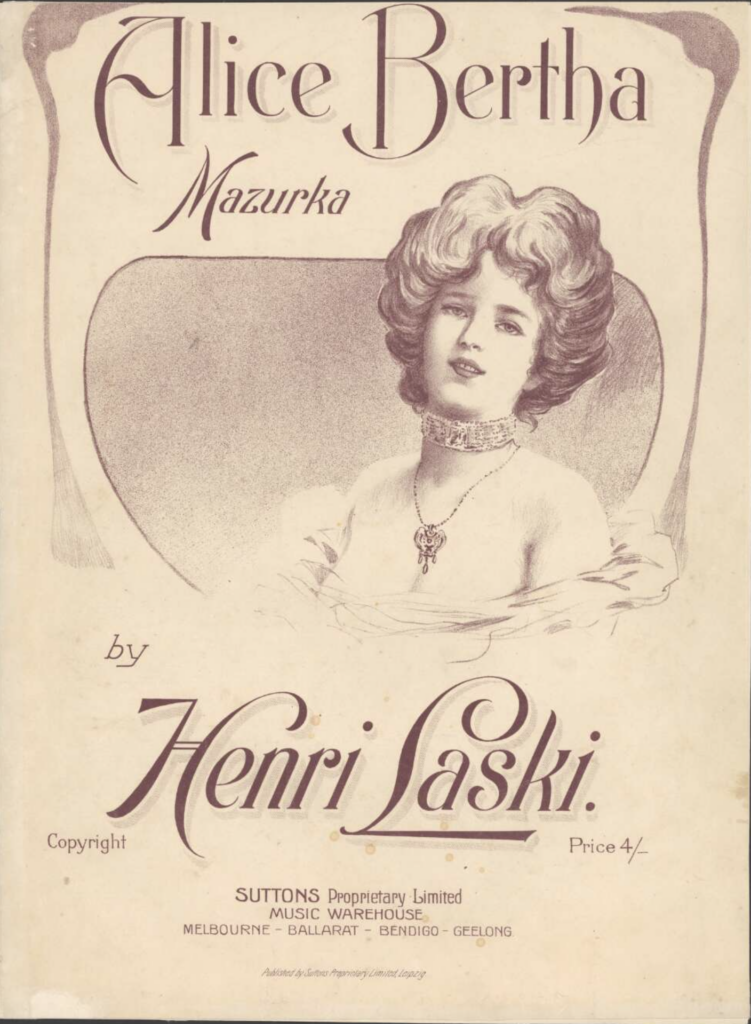 I find it a charming little piece, and were I to try to put my mind into that of the composer there are sections in which the syllables of the name 'Alice Ber-tha' fit repeatedly into the rhythm of certain sections – so maybe that was the intention of the composer. Though it's an instrumental piece and has no words so I may be reading into coincidence.
I also find myself wondering why Tom generally used other names to created these pieces of music influenced by or dedicated to family members, and why not to use his own name to make that family connection extra personal?
The piece isn't widely reported as having been played, but we do know that at least a couple of brass bands adopted it. In particular the Maclean Brass Band of that city in New South Wales adopted it and played it on occasion in 1905. Tom's old friend, and fellow ex Shildonian Sam Lewins included the piece in a programme of music for his Bathurst District Band at Machattie Park on the 22nd November 1905. On that occasion he also honoured his other old Shildonian friend George Allan by including his march "The Repulse" which has been published in or before 1897.
Of course Tom wasn't the only Shildonian composer to name a piece of music after someone near and dear to them. George rarely did it, but did name a polka "Willoughby" in 1888 after his wedding in 1887 to Elizabeth Willoughby. This is a piece of music that we'd love to find and hear.